---
Posted by Angelina Kurganska on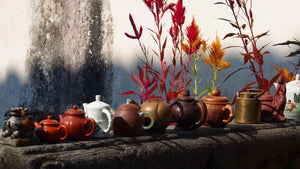 When choosing the right teaware for our tea ceremony, we may be faced with a common pondering. Porcelain or glazed stoneware? Or perhaps a non-glazed ceramic material like Yixing clay? Ultimately there exist many different types of clay, and on top of that, glazes that influence the final look of the teaware and even the taste of tea. 
This post will discuss all ceramic teaware and how its unique composition can alter the final tea drinking experience. You can use this guide to choose the right teaware for yourself or friends or simply get acquainted with the different pottery styles. (Read more)
---
Posted by Angelina Kurganska on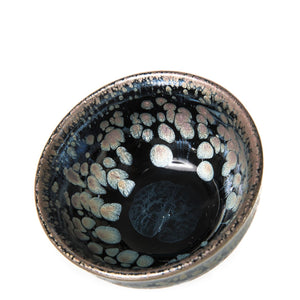 We already got deep into why this type of tea ceremony ware is so desired in our
last article
.
This time let's dive into how it's made and how to choose the right Jianzhan teacup. (Read more)
---
Posted by Angelina Kurganska on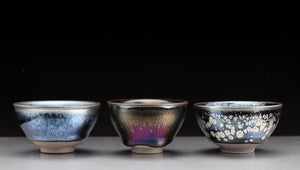 Jian Zhan pottery is the perfection of Chinese black porcelain. It was an inseparable part of tea culture in the Song Dynasty, however it slowly gave way to Yixing teaware. It continued to prosper in Japan, where it is known as Tenmoku. Nowadays, it is a national treasure in Japan and many local pottery artists in China are hard at work to remake this once forgotten part of the Chinese tea ceremony. Jian ware is not only teaware, it is an art form and an important part of history. One we can get lost in for hours just by looking at its cosmic-like glaze. (Read more)