---
Posted by Misha Gulko on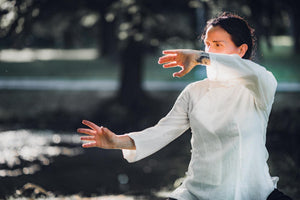 In the world of tea, there is a fascinating concept known as "Cha Qi" (茶气) – a notion that adds an intriguing dimension to the tea experience. 
To grasp the essence of Cha Qi, let's look at the hieroglyph 气, pronounced "Qi." Its form signifies an energy that is fluid, ever-present, ever-changing, and elusive – an embodiment of the unseen forces that govern life itself. Within the realm of tea (茶 – Cha), Cha Qi plays a significant role, extending beyond the act of tea drinking to influence the entire tea experience.
In this exploration, we'll delve into Cha Qi as the tea's ability to affect a person's physical and mental state. Beyond being a simple beverage, tea becomes a gateway to altered states of mind and heightened sensations. From teas that help you focus to those that induce a sense of calm, the tea experience becomes a personal voyage where the ordinary transcends into something extraordinary. Throughout this exploration, we'll try to understand and define the enigmatic nature of Cha Qi. (Read more)
---
Posted by Angelina Kurganska on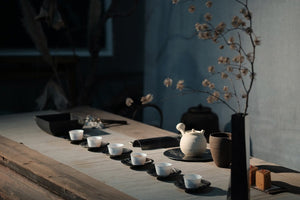 Many of us might have experienced that state of being tea drunk before. The state of being when we feel alert, creative and blissful; at the same time peaceful and relaxed. If you have, read on to see what exactly it is in tea that causes us to feel this way. And if you have never experienced yourself being high off tea follow the steps in this article to experiencing it!
(Read more)