---
Posted by Boyka Mihaylova on
In this blog post, we continue our exploration of non-native Chinese teas produced in Asia.
Our destination is Laos - a country on the crossroad between China (more specifically, Yunnan), Vietnam, and Burma, among others. Nestled in the area known as the cradle of tea origin, Laos is a country with ancient tea heritage, pristine forests, and age-old tea trees. Let's explore its merits and discover the Laos tea that increasingly draws the interest of tea drinkers by the year. (Read More)
---
Posted by Angelina Kurganska on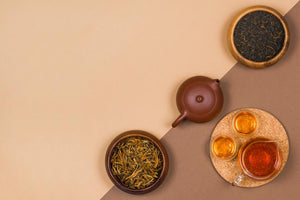 Centuries ago Chinese black tea steadily paved its way to popularity in the west. This wasn't the case in China, where people preferred freshly processed green teas. Black tea was no more than an export, something locals dare not drink themselves. It wasn't until quite recently that Chinese farmers began rediscovering the beauty of a well-executed black tea. Dian Hong Black Tea is one of those teas that is highly honored today. Originating in Yunnan province, it is made from wild ancient tea trees. The final taste is full of Q
i
 and sure to get any tea connoisseur 
tea drunk in no time
.
(Read more)
---
Posted by Misha Gulko on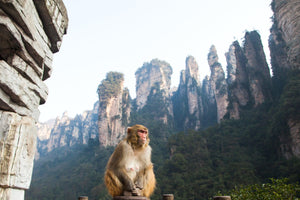 In the modern-day tea world, "wild tea trees" are a huge debate. There has been an increasing number of tea vendors that use the mystic appeal of wild tea trees as a marketing ploy. Thus more tea enthusiasts start to believe that these teas are not exactly authentic.  
The majority of ancient tea trees grown in China's Yunnan province. Yes, the pu-erh region! 
Since they are not cultivated, they can stretch anywhere from 5 up to 10 meters in height, which makes the tea leaves challenging to harvest. (Read more)