---
Posted by Boyka Mihaylova on
Today we're touching on an ever-present subject in the world of tea. 
There's one question that regularly appears in Path of Cha's mailbox, probably more often than any other: Which type of tea contains the most/ least caffeine?
If you have asked yourself (or others) about this, then go on reading. This blog post is for you! (you guessed it, it is more complex than naming one tea for each category). (Read More)
---
Posted by Angelina Kurganska on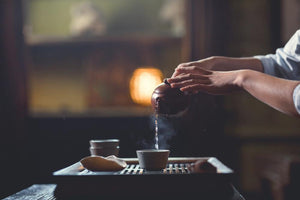 In a couple of our recent posts, we have mentioned these obscure words —
H

ui Gan
. But what does Hui Gan actually mean? Indeed, it's as elusive as many of our favorite terms in this mysterious world of tea! Hui Gan, Cha Qi, Wabi-Sabi… they are all tricky to describe but really hold what we find is the essence of the tea ceremony.
(Read more)